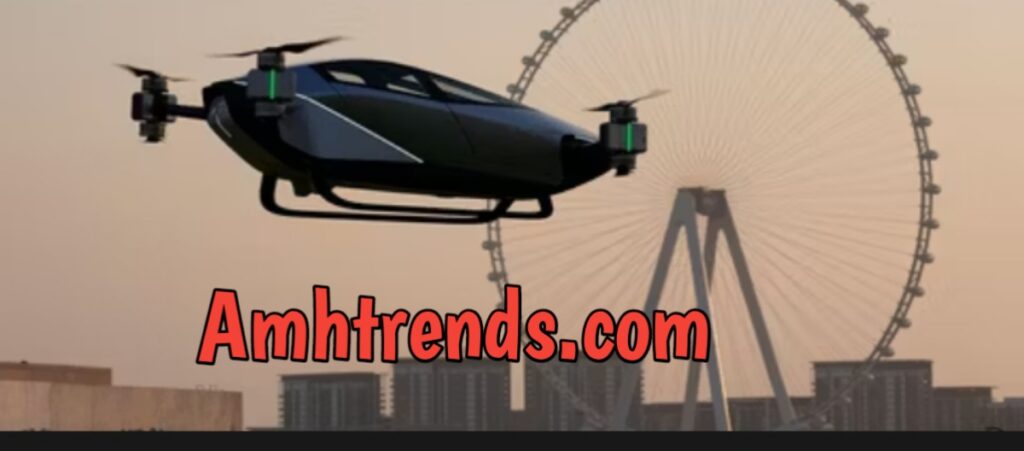 Electric cars used to be the future, but now we have flying cars to consider as we take a close look at the XPeng X2 and what it has to offer.
Apply for a job in a top company, and you might encounter, among the interview questions, the Superpower Dilemma. To be fair, it's not just big corporations that like this question, since even Psychology Today covered the subject as a projective test.
Meanwhile, CEOs and top executives at large corporations didn't escape the test either because Forbes used the Superpower Dilemma to poll more than 7,000 industry leaders. These days, everyone wants to know if you prefer to fly or to be invisible. Unsurprisingly, most of us would like to fly. According to Forbes, 70 percent of respondents chose to fly, while only 28 percent have selected invisibility. But given how expensive airline tickets have become, are we really surprised by these results?
And how about the daily commute and being stuck in traffic – that's not fun either. Flying cars could solve most of our terrestrial mobility problems.
For far too long, humans have dreamed about owning some cool cars like the ones in The Jetsons or perhaps Total Recall, but the years have passed and the idea of flying to the next mall still seems far-fetched.
However, there are several dystopian places around the world, like Shenzhen, Seoul, and Dubai, where everything has to spell innovation and ridiculous tech is a daily necessity.Understandably, China plans to launch flying taxis by 2025, but Dubai is ahead of the curve thanks to the Chinese company, XPeng and the X2, which is already testing its eVTOL, or "electric vertical takeoff and landing," vehicles in the UAE.
For gearheads who love flying or sci-fi, here's what we know about these pilot-less futuristic flying objects that make us feel like we're in a movie.
This is hardly a secret, but the flashy U.A.E. city ranks among top global hubs for talent and innovation, according to the Boston Consulting Group. The management firm points out that Dubai has "successfully attracted leading technology companies with an aggressive corporate tax rate incentive capped at zero."
Furthermore, the region has seduced top global talent through several clearly targeted initiatives and projects.
"To address ongoing inflationary pressures, the UAE now offers select startups office space with two years of free rent, providing health insurance for employees all the while making it easier for incoming talent to attain work visas," says the Boston Consulting Group.
"Among other initiatives, it established incubators such as Dubai's Area 2071 and recruited venture capital firms from around the world to establish local offices as a testament to Dubai's commitment to act as a sustainable global center of excellence." In this context, Dubai is set to remain, even in the future, a global talent magnet that attracts the most innovative companies. Meanwhile, XPeng Aeroht explained in a press release why Dubai was the city of choice for the innovative company.
"XPeng X2′s public display in Dubai represents a significant milestone for XPeng Aeroht and the international achievement of flying cars. Dubai is a world-renowned 'City of Innovation', which is the reason we decided to hold the X2 first public flight event here. Today's flight is a major step in XPeng's exploration of future mobility," said Brian Gu, vice chairman and president of XPeng.