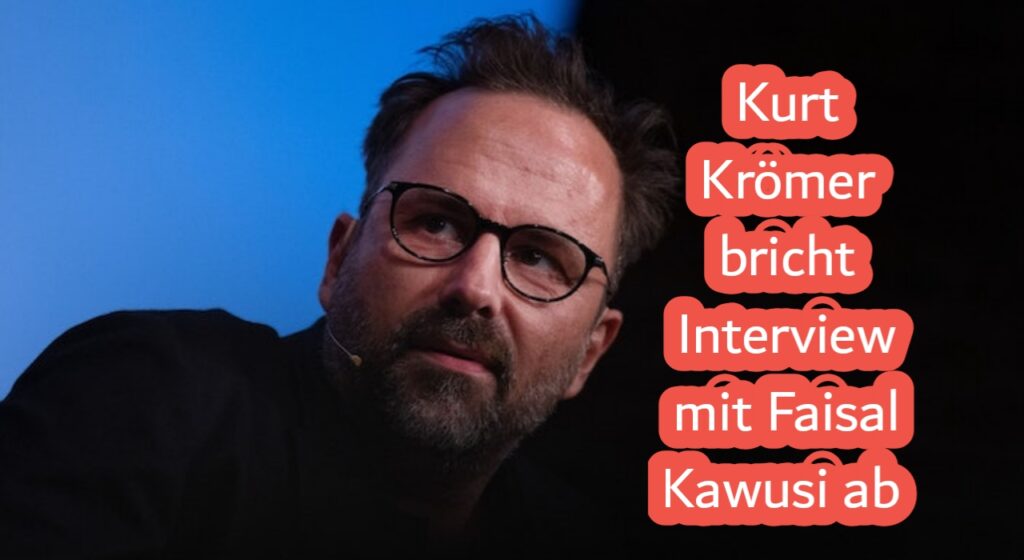 Intense discussion with moderator Kurt Krömer: On the RBB programme "Chez Krömer," there was a slight impression during an interview with comedian Faisal Kawusi. The 48-year-old Krömer halted the discussion a few minutes early and walked out of the elaborate questioning space. "Today is the day when I think that I'll go home and see whether I might revisit the concept," he continued in front of the cameras. Then he rose and walked away. Previous media coverage of the programme was wide spread.
The interview, which is accessible in the ARD media library, featured a knockout drop-related Instagram comment by Kawusi, a remark made to "Let's Dance" jury member Motsi Mabuse that was criticised for being racist, and a poster for a comedian's tour honouring George Floyd's fatal 2020 arrest.
Near the conclusion, Kawusi questioned Krömer about whether or not he wanted to welcome guests he didn't despise to the show. "We just have bastards here, including you," Krömer retorted. Later, the comedian addressed the show in a Kawusi stream on the Twitch network and insulted it again. Then this H-son shows around and claims to be a moralizer.
Twitter: Show lifts the mood
On social networks, there are varying opinions. On the one hand, users defend the moderator and claim that Faisal Kawusi was justly attacked. On the other hand, it should be noted that the arguments made the show quite destructive.