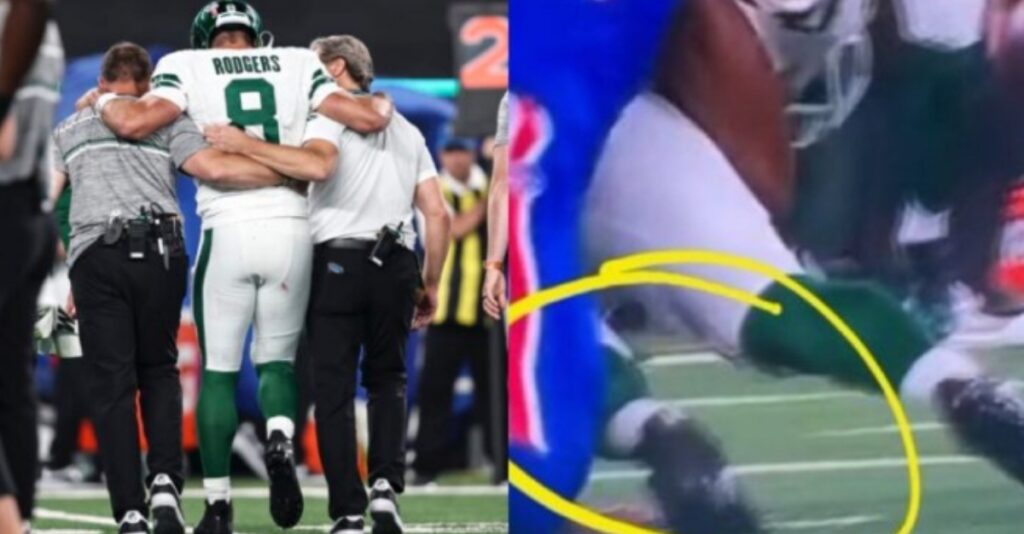 Aaron Rodgers suffered a devastating lower leg injury on the team's opening drive and had to be carted away to the locker room.
The Jets immediately announced that Rodgers was questionable to return with an ankle injury, but he was subsequently ruled out for the game.
Rodgers was the star acquisition for the Jets this off-season, with the four-time and Super Bowl champion coming to the Jets in a trade in April after spending the past 18 seasons with the Green Bay Packers.
At age 39, Rodgers is still considered one of the best quarterbacks in the league, but he joins a Jets team that went 7-10 last season and hasn't made the playoffs in more than a decade.
Rodgers was helped off the field and taken into the blue medical tent before being taken back to the locker room for further evaluation, with backup quarterback Zach Wilson taking over for him on the field.
Initial reports are that it's an ankle injury, and Rodgers has been declared out of the game.
Read also: