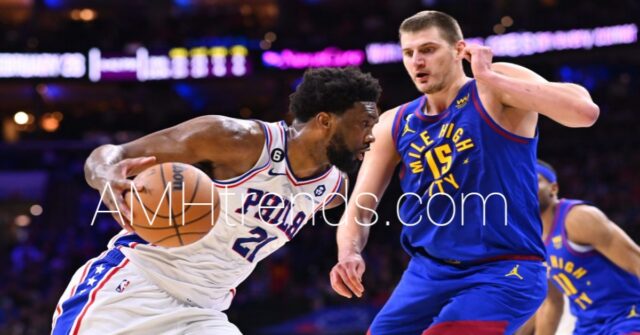 The Western Conference NBA Playoffs series between the Phoenix Suns and Denver Nuggets is now tied 2-2 after Game 4 on Sunday night in Phoenix between the two teams. Game 5 will now be played in Denver on Tuesday.
Denver Nuggets vs Phoenix Suns
After winning Game 4 of their NBA Playoffs series against the Denver Nuggets 129-124 at Footprint Centre on Sunday, the Phoenix Suns are now even in the Western Conference semifinal clash at two games apiece.Tuesday at Ball Arena in Denver will be Game 5.
Phoenix was able to outscore the Nuggets despite Nikola Jokic's 53 points for the Nuggets on 20 of 30 shooting, thanks to the 36 points each from Devin Booker and Kevin Durant as well as a valiant effort from the Suns' bench.
Score points Denver and other
Booker shot 14 for 18 from the field compared to Durant's 11 for 19.With 19 points, including four significant 3-pointers in the fourth quarter, Landry Shamet led Phoenix's bench scoring.For the Suns, Jock Landale and Terrence Ross each had eight points off the bench, while T.J. Warren scored five points, including two crucial free throws late.
For the Nuggets, Jamal Murray added 28 points. Only 11 points were scored by Denver in Game 4 from the bench.Both teams made excellent shots, with Phoenix making 46 of 81 field goals and Denver hitting 50 of 89.
The Suns now need to win one game in Denver to win the series, which is now a best-of-three matchup.Suns 129, Denver Nuggets 124 in the final score.