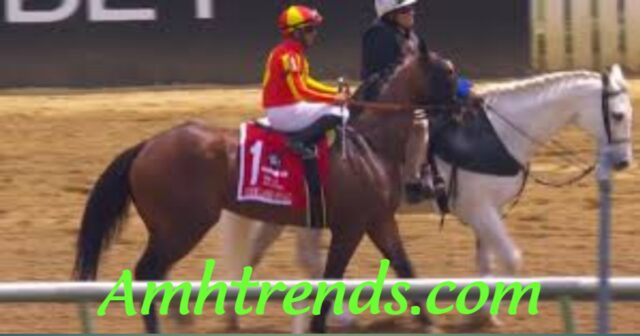 After the Chick Lang Stakes on Saturday and before the Preakness Stakes in Baltimore, a horse was put to death on the track at Pimlico Race Course.
Bob Baffert's horse Havnameltdown was making headway towards the front of the field when he faltered on a bend.
Luis Saez, the rider, lost control and crashed to the ground. Saez was "stable and conscious" following the fall, according to a statement from 1/ST Racing, and was brought to Sinai Hospital for additional assessment.
During the sixth race, the Chick Lang Stakes, Havnameltdown, the 4-5 favourite, broke slowly from the fence, allowing Gaffalione and Ryvit to take control up front.
By the first quarter of a mile, which was completed in 22.23 seconds, Havnameltdown and jockey Luis Saez were able to assume a stalking position, and the two rounded the far bend side-by-side.
As they neared the stretch, Ryvit was able to keep going and get ahead of the late-running Prince of Jericho but Havnameltdown faltered and knocked Saez off his back.
Havnameltdown kept running around the last turn while visibly upset. Before being put to death, the 3-year-old colt was examined by the veterinary team.
Liv Morgan Injury Video | WWE Women's Tag Team titles vacated due to Liv Morgan injury