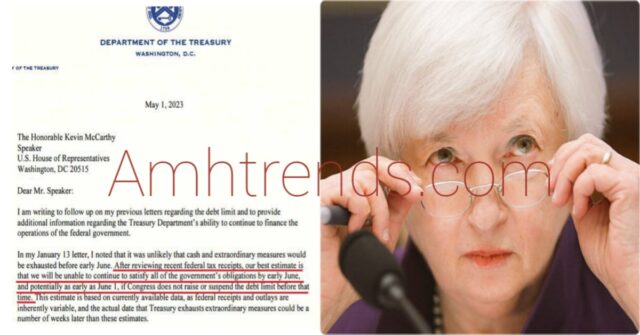 By early June 1, the Treasury Department won't be able to continue to meet all of the government's obligations unless Congress increases or suspends the debt ceiling.In a recent letter, US Treasury Secretary Janet Yellen stated the following:
1) As quickly as feasible, Congress must take action to raise or suspend the debt ceiling. If this is not done, the government won't be able to meet all of its responsibilities by June 1, 2023, which could seriously hurt American families and jeopardise the nation's standing as a worldwide leader.
2) Yellen points out that it is difficult to anticipate the precise day when the Treasury would be unable to pay the government's debts, but that Congress must move quickly to enhance or suspend the debt limit .
3) State and local governments will lose an essential tool for managing their budgets as a result of the Treasury's decision to cease the issuing of State and Local Government Series (SLGS) Treasury securities.
4) She noted that history has shown us that delaying action to suspend or raise the debt ceiling may seriously undermine consumer and corporate confidence, increase the cost of short-term borrowing for taxpayers, and impair the country's credit rating. Therefore, Congress needs to take action right away to stop this from happening.
Will there be another financial crisis after this one?