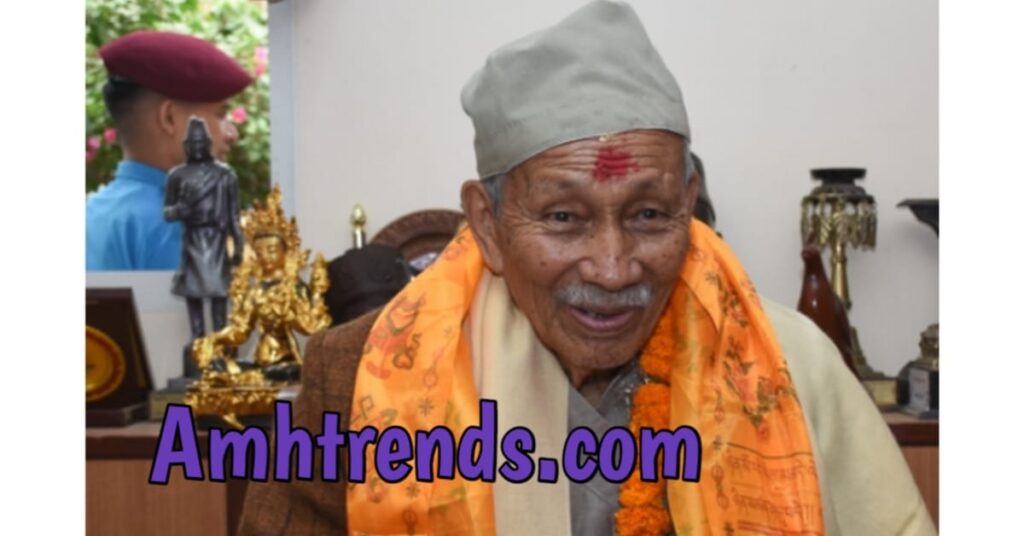 Kathmandu, 16 October. The legendary Nepalese historian and cultural scientist Satya Mohan Joshi died on Sunday.At the age of 103, he was known to the public as Shatabdi Purush, the man of the century.
Josh was treated at the Keyester Medical School and Teaching Hospital after contracting dengue. The hospital has reported in recent days that his health is stable but critical.He also suffers from heart and prostate problems, as well as other age-related ailments.
Writer Narendra Raj Prasai, a close friend of the Joshi family, confirmed the historian's death, citing his hospitalized son.Joshi was born on May 12, 1920 to Shankar Raj and Raj Kumari Joshi in Lalitpur District, Nepal. After learning his alphabet at home, he later attended Durbar High School in Kathmandu.
He completed his bachelor's degree at Trichandra College, became the first Director of the Department of Archaeology and Culture in 1959, and founded Rastriya Naachghar – National Theatre, Patan Archaeological Garden, Taurihava Archaeological Museum and State in Kathmandu Painting Museum. Bhaktapur.
After King Mahendra's coup in 1960, Josh flew to China and started teaching Nepali at the Beijing Broadcasting Institute. While in China, he studied Aniko, a Mara dynasty sculptor who immigrated to China in early 1260 AD. He established the Araniko White Dagoba Gallery in Kirtipur, Kathmandu, using historical artifacts related to Arniko.
He has published over 60 publications in various fields including Hamro Lok Sanskriti (Madan Puraskar 1956); Rastriya Mudra Nepal (Madan Puraskar 1960); Karnali Lok Sanskriti (Research Collection); Charumati, Sunkeshari, Majipha Lakhe, Bagh Bhairab .