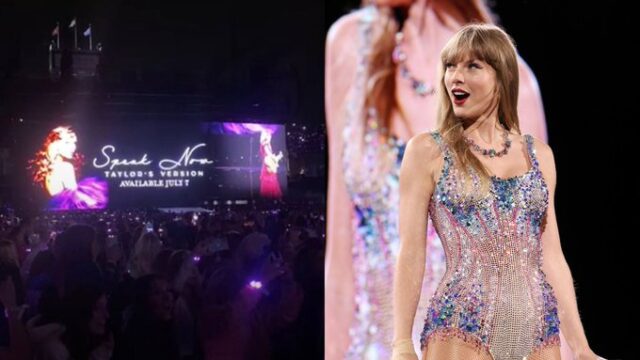 Speak Now Available
Taylor Swift recently said that Speak Now will be the next album to be re-recorded, so you should check on that special Swiftie in your life right away!It's taking place: Taylor Swift made the anticipated "Speak Now (Taylor's Version)" announcement on the opening night of her "Eras Tour" in Nashville.The phrase "Speak Now Taylor's Version Available July 7" appeared next to a picture of Swift sporting her signature country curls and a puffy purple dress on all the stage's televisions.
Taylor Swift new Album Speak now
In my opinion, Taylor's album Speak Now is incredibly significant because it contains a number of her biggest hits, such as "Dear John," "Mean," "Sparks Fly," and "Enchanted." Additionally, the record, which was published in 2010, is a very important part of my youth.
Swift's third re-recorded album, Speak Now, will follow Fearless (Taylor's Version) and Red (Taylor's Version), all of which were released in 2021. In 2022, she cover versions of "This Love" and "Wildest Dreams" as well.
Because the record company to which Swift was signed when these works of pop culture art were being created owned the masters, or the original recordings, Swift stated that she would be re-recording her first six albums.The business later sold them to Scooter Braun, and a musical war ensued.