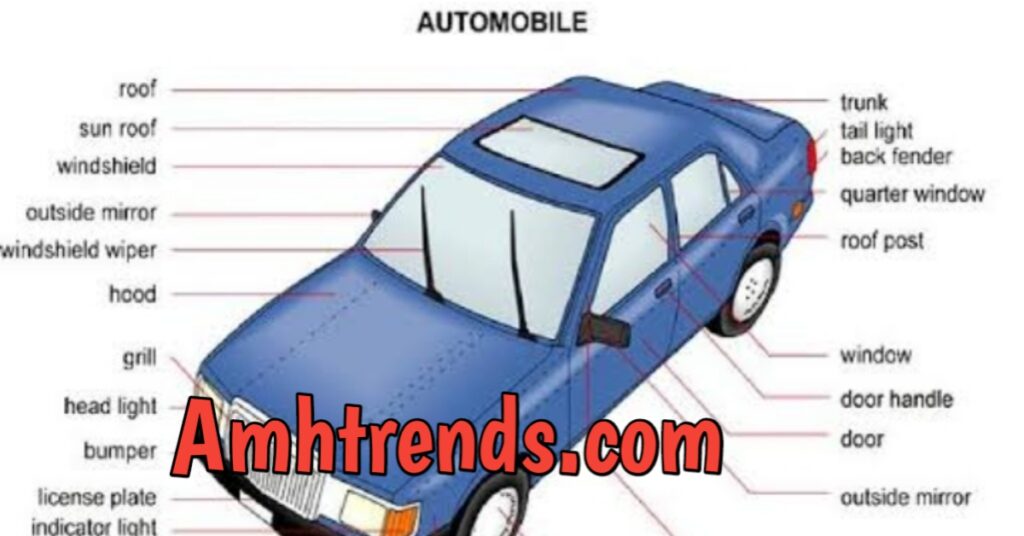 What Is Automobile?
AutomobileA self-propelled passenger vehicle, which is used for land transport and usually consists of four to eight tires & is powered by an internal combustion engine or an electric motor. The branches of engineering which deal with the manufacture and technologies of automotive vehicles are known as automobiles engineering.
Today automobiles play a majors role in our lives, cannot be imagined without the luxuries of the modern world. The automobile is used for both passenger and goods transportation, so it serves as a lifeline for humans. An automobile is a vehicle that is not controlled by humans but controlled by humans.
There are huge varieties of vehicles in automobiles, for example, cars, buses, trucks, bikes, etc. An automobile is a self-propelled vehicle that has a power source for its propulsion and is used to carry passengers and goods on land, such as cars, buses, trucks, etc.
Type of Automobiles:
The automobiles are classified in the following ways,
#1. On the Basis of LoadHeavy transport vehicle (HTV) or heavy motor vehicle (HMV), Light transport vehicle (LTV), Light motor vehicle (LMV).
#2. On the Basis of WheelsTwo-wheeler vehicle, for example, Scooter Scooter, motorcycle, Scooter Scooter, etc. Three-wheeler vehicles, for example, Autorickshaw, Three-wheeler scooter for handicaps and tempo, etc. Four-wheeler vehicle, for example, Car, jeep, trucks, buses, etc. Six-wheeler vehicles, for example, Big trucks with two gear axles.
#3. On the basis of Fuel UsedPetrol vehicle, e.g., motorcycle, Scooter, cars, etc. Diesel vehicles, e.g., trucks, buses, etc. An electric vehicle that uses the battery to drive. Steam vehicle, e.g., an engine which uses steam engine. Gas vehicle, e.g., LPG and CNG vehicles, where LPG is liquefied.
#4. Passenger VehicleCars, Bus, Taxi, etc. Goods Vehicle: Trucks, Tempos, Containers, etc.
#5. Special Purpose VehicleAmbulance, Fire brigade, etc.
#6. According to Load carrying capacityLight motor vehicle (LMV): Cars, Jeeps, etc.
#7. Medium transport vehicle (MMV)Tempos etc. heavy motor vehicle (HMV): Trucks, Tractors, etc.
#8. According to the number of wheelsTwo-wheeler: Motorcycle, Scooter Scooter, etc.
The Superstructure of Automobile:
In the case of integral or frameless constructions, the body is an integral part of the chassis. But, in the case of the traditional chassis, the body or superstructure is made after receiving the chassis from the manufacturer.
Body size
Body size depends on the end-use for which the vehicle is designed.Travel comfortably; cushioned seats are provided. To protect the passengers from dust & rain, the body has glass panes all over it. The bus is made of body metal, such asSteel section pillars with steel sheet paneling,Steel section poles with aluminum paneling andAll aluminum bodies, i.e., pillars, structures, and paneling made of aluminum squares and sheets.
This is because aluminum is much lighter in weight than steel.The driver's compartment is covered in the body of a truck, and the rest is kept open. Such bodies are usually called load bodies.
In most cases, it is an open body, while for liquids such as water, milk, and fuel products, tanks are mounted on the chassis. The body is attached to the chassis with the help of I- or U-bolts with rubber packing between the chassis and body cross members.