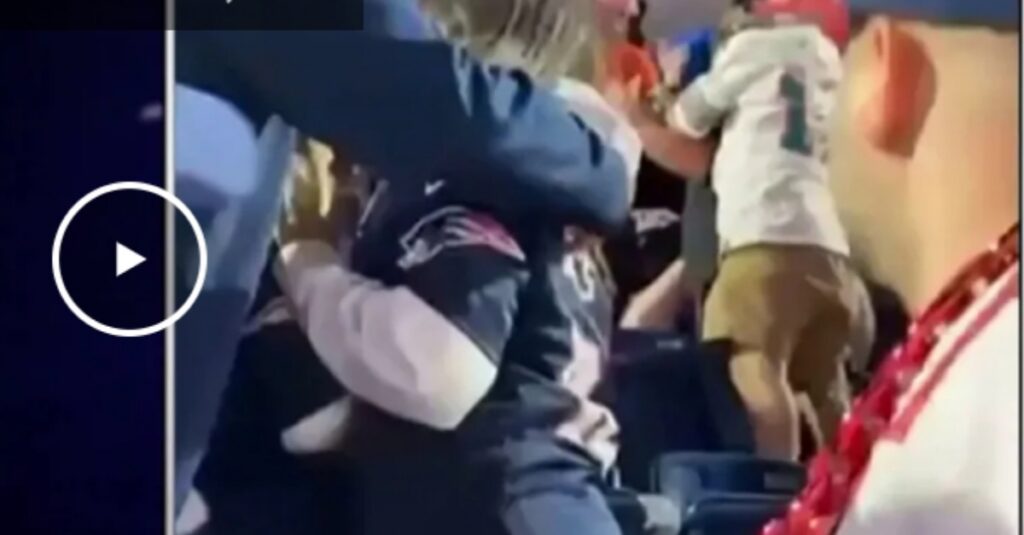 A man who died at a New England Patriots home game last weekend was punched at least twice in the head during a fight in the stands with a rival fan, a witness said Tuesday.
Police and safety personnel responded to the upper deck at Gillette Stadium shortly before 11 p.m. Sunday and found Dale Mooney, 53, of Newmarket, New Hampshire in apparent need of medical attention, the Norfolk County district attorney's office said in a statement Monday.
Mooney was taken to a hospital, where he was pronounced dead. The Massachusetts State Police are investigating what the district attorney termed an "incident" at the stadium.
In interviews with several local media outlets, Kilmartin said he saw Mooney, a Patriots fan, confront a Miami Dolphins fan who he had been arguing with during most of the game, which the Dolphins won.
Gillette Stadium officials said they were "heartbroken" by the death of Mooney, who they described as a lifelong Patriots fan and 30-year season ticket member.
Two Los Angeles Dodgers fans punched Stow, who fell to the pavement and suffered severe head injuries. He was awarded about $14 million when a jury found the team was negligent.
Read also:
Everything You Need to Know About Alix Earle's Stepmom Ashley Dupré