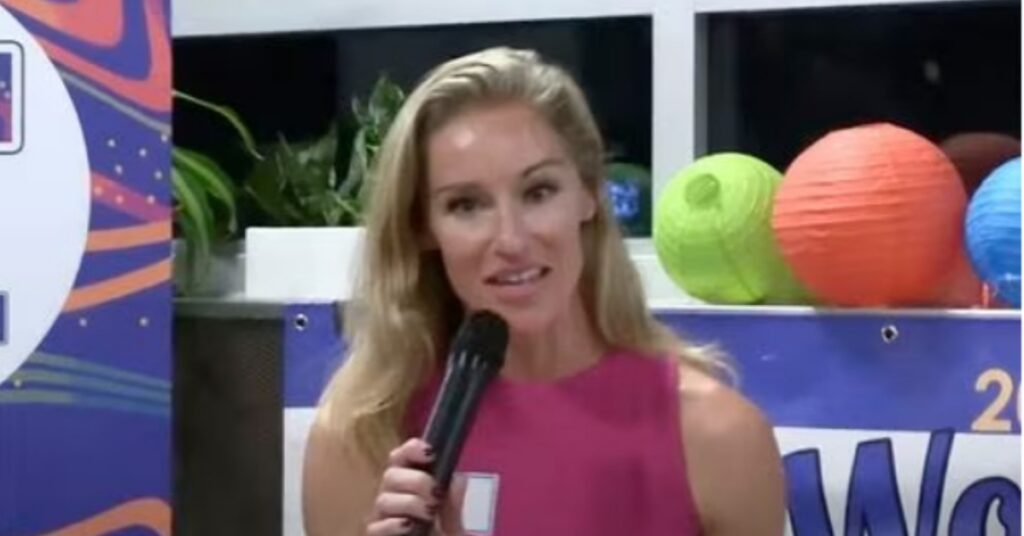 A Democratic Virginia legislative candidate whose race was rattled by the revelation that she and her husband livestreamed themselves moved forward with her campaign Tuesday and drew some early support in the high-stakes contest.
Susanna Gibson, a nurse practitioner with two children, is running against a Republican businessman in one of a handful of highly competitive races that could determine the balance of power in the General Assembly.
The race in a suburban district outside Richmond has attracted large amounts of spending and interest for an off-year legislative race.
Gibson, a 40-year-old mother of two young children, and her husband, a lawyer, reportedly acts in exchange for tip on a livestreaming video.
Those videos were recorded and then archived on another site. The Post reported it had been alerted to the videos' existence by a Republican operative.
CNN has not independently verified the content of the videos.The videos were first livestreamed on a website that is not password-protected and on which The Post reported the couple had more than 5,700 followers.
Read also:
Aaron Rodgers suffers injury video trending on twitter